TV and Video
We've worked with some of the major terrestrial television broadcasters in Britain and a lot of the independent television production companies over the years to help produce some of the most memorable television and video productions of the last decade.
Some of the highlights include:
Stephen Fry: Gadget Man (C4)

Toughest Place to be a Nurse (BBC2)

Panorama (BBC1)

Scrapheap Challenge (C4)

This World (BBC2)

Castle (C4)

Rough Science (BBC)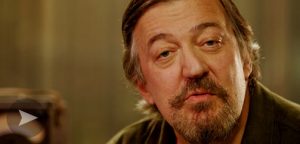 Stephen Fry welcomes us into his wonderful world of tech, from the everyday to the extraordinary. In this show Stephen tries out all the products and prototypes he can lay his hands on, gadgets from the future, gadgets from the past, life-changing ones and sweet little gizmos that will change the way you live your life tomorrow. And he does it all in the company of some of his famous friends. 4 x 30 minute programmes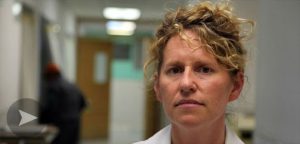 Emergency nurse Maria Connolly leaves the A&E department of the Royal Preston Hospital to work in Ciudad Juarez, Mexico – the centre of a violent drug war. During her stay Maria treats patients with a terrifying variety of violent injuries. She sees gunshot injuries, stabbings, beatings and even a father and son who were put through a mock execution. But the nurses of Juarez General work through the mayhem with dedication and humour, in the face of the world's most notorious drug war.
With nearly 9,000 people dying from alcohol-related diseases every year and medical experts describing it as a health crisis, Alastair Campbell, whose own drink-related problems have been well-documented, meets some of the increasing number of Britain's middle-class professionals for whom one glass of wine after work is never enough. The former Labour Party communications chief asks whether the nation needs to reassess its relationship with the bottle.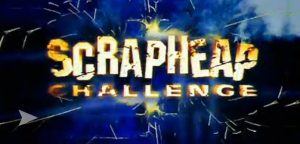 The teams build high speed motorbikes capable of racing each other head-to-head around the twisty Scrapheap circuit.
10 x 1 hour programmes over 4 years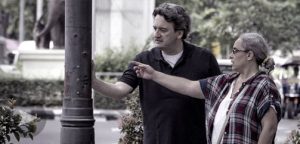 In Thailand a charismatic woman leader has just won a general election promising justice for the victims of army violence. Last year more than ninety people were killed in bloody clashes between demonstrators and the army in central Bangkok. Award-winning correspondent Fergal Keane investigates the struggle of victims' families as they seek the truth about what happened to their loved ones. He explores claims of cover-up and impunity for the powerful.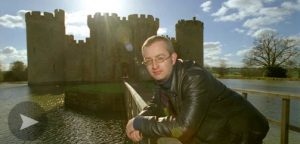 Presented by Marc Morris an exciting, eye opening tour around Britain exploring the age of the medieval castle. Covering a period of six hundred years of British history, Marc charts the evolution of the medieval castle, from the primitive earth and timber 'motte and bailey' castles to the formidable stone structures which still dominate the land today.
2 x 60 minute programmes
Complete Television Credits
Broadcast Programming
| | | | | | |
| --- | --- | --- | --- | --- | --- |
| Annie Goes to Hollywood | BBC | 01*01 hr | The Garage | Discovery | 01* 01hr |
| Battersea Dogs Home | BBC | 30*30 min | Holiday Guides | BBC | 10*40 min |
| The Boat Show | BBC | 01*50 min | The Lion's Den | BBC | 01*30 min |
| Britain's Finest | C5 | 01*90 min | Match of their Day | BBC | 01*30 min |
| Brat Camp Series 5 | C4 | 01*01 hr | Newsround Special | BBC | 01*20 min |
| Cash in the Attic | BBC | 08*30 min | Passport to the Sun | BBC | 07*30 min |
| Castle | C4 | 02*01 hr | The Practice | C4 | 01*01 hr |
| To Catch a Thief | BBC | 03*30 min | Rough Science | BBC | 04*30 min |
| The Cat Show | BBC | 01*50 min | Scrapheap Challenge | C4 | 10*01 hr |
| Ever Wondered About Food | BBC | 01*30 min | Scrappy Races Rally | C4 | 01*01 hr |
| Extraordinary People | C5 | 01*01 hr | Shipwrecked Extra | E4\C4 | 03*30 min |
| Get a New Life Extra | BBC | 01*01 hr | Trauma | BBC | 02*30 min |
| The Gospel of Gospel | C4 | 01*01 hr | Week in The West End | BBC | 01*01 hr |
| The Toughest Place to be… | BBC | 01*01 hr | Who'd Hire You? | BBC | 01*30 min |
| This World: Thailand | BBC | 01*01 hr | Panorama | BBC | 01*30 min |
| Stephen Fry: Gadget Man | C4 | 04*30 min | | | |
Broadcast Programme Inserts (BBC)
| | |
| --- | --- |
| Holiday | Weekend Watchdog |
| Holiday Heaven | Watchdog |
| On the House | Watchdog Healthcheck |
| Royal Wedding Special | Summer Holiday |
| Tomorrow's World | Crimewatch |
| 12 days in Bethlehem | |
Other UK Programming
| | | | | | |
| --- | --- | --- | --- | --- | --- |
| Crimewatch Extra | BBC 3 | 01*30 min | Model Magic | Discovery | 03*30 min |
| Funny Noise | UK Play | 30*15 min | North East Tonight | Tyne Tees | 60*05 min |
| Magnetic North | Tyne Tees | 01*30 min | Out+About 1998 | BBC2 | 08*30 min |
| Miracle Cures | Discovery | 03*30 min | Pick of the Week | UK Choice | 05*05 min |
Overseas Programming
F1 Triathlon
C10
(Aus)
01*01 hr
Movie Network Promo
Fox
(Aus)
03*90 sec
Magic Millions
C7
(Aus)
01*01 hr
Rush TV
C7
(Aus)
10*05 min
Miami Animal Police
Animal Planet (USA)
03*01 hr
Treasure Island
C7/CH5
(Aus)
09*01 hr
Commercials and Corporate
| | |
| --- | --- |
| Coca Cola Olympic | Epson |
| Westpac | Newscorp |
| Saatchi & Saatchi | |